Jazz at Five 2017 Performance Schedule
Jazz at Five begins their 2017 season Wednesday, August 9th with a terrific mix of Local, Regional, and National acts each evening kicked off with a youth performing group.
On August 9th, the season kicks off with the Paydon Quartet led by bassist Evan Paydon from Milwaukee, and now a featured artist in the New Orleans jazz scene. Brew City Big Band, a 19-piece band from Milwaukee will be making an appearance this year with their big band rhythms
August 16th Madison's local smooth jazz 11-member KinFolk will be on the Jazz at Five stage with the sweet sounds of Cool Jazz. Followed by national Cuban artist Chuchito Valdes … the best of Afro Cuban piano with the Caribbean vibe.
August 23rd enjoy New Orleans jazz played by Almost in Time a local band. Their music takes you back to New Orleans' Mardi Gras. Up next is from California is one of best Jazz guitarist, Peter Sprague and his Trio playing bluesy jazz or does Peter play jazzy blues?
On August 30th, the 25-piece big band … huge band Neophonic Jazz Orchestra occupies all of the Jazz at Five stage right from Dane county. The evening starts off with 2015 WAMI "Best Jazz Group" in Wisconsin VIVO. VIVO was the Jazz at Five 2016 Fundraiser performer coming to the series stage
The series ends on September 6th with the Kal Bergendahl Project, a Kenosha based act, playing a combination of Funk and Jazz. Jazz at Five finishes our season with the cookin' salsa sounds of Madison's own Charanga Agozá
Jazz at Five is a unique, free cultural event in downtown Madison now in its 24th year
Events start at 4:00pm with a youth group of Jazz performers – please come early to support our youth performers. Hop Haus Brewing Company beer and District 7 wine along with great food vendors like Chocolate Shoppe, Cafe Costa Rica, and Pickle Jar. See you at the show!
August 9, 2017
August 16, 2017
August 23, 2017
August 30, 2017
September 6, 2017
Performance Sponsors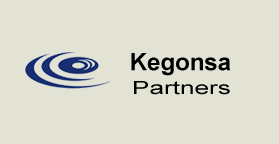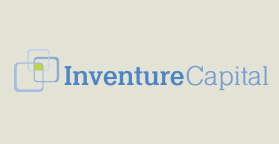 Rhythm Sponsors



Sideman Sponsors















Table in the Park Sponsors
Kollath CPA
Mendota Financial Group
Baird
Waunakee Community Bank
Oregon Community Bank
In-Kind Sponsors
Delta Air Lines
Lindsay, Stone, & Briggs
Heid Music
Vendor Sponsors
The Roman Candle
Scheid Family Wines
Chocolate Shoppe
Cafe Costa Rica
Hop Haus Brewing Company
Pickle Jar